Let us do the work! We offer a wide variety of delicious dessert trays for your special event. Wether you are looking for breakfast items or fancier desserts to compliment a wedding we will take care of you! If you don't see a tray here that fits your needs, give us a call and we can easily create a custom tray for you.
A nice variety of our brownie and bars including cherry squares, lemon crunch bars, hello dollies, brownie cheesecake squares, double fudge brownies, peanut butter brownies and chewy brownies.
1/4 Sheet (36 pieces) $49.00
1/2 Sheet (72 pieces) $91.00
Includes one dozen each of mini pastry hearts, mini danish cups, mini muffins and mini sticky buns.
$41.00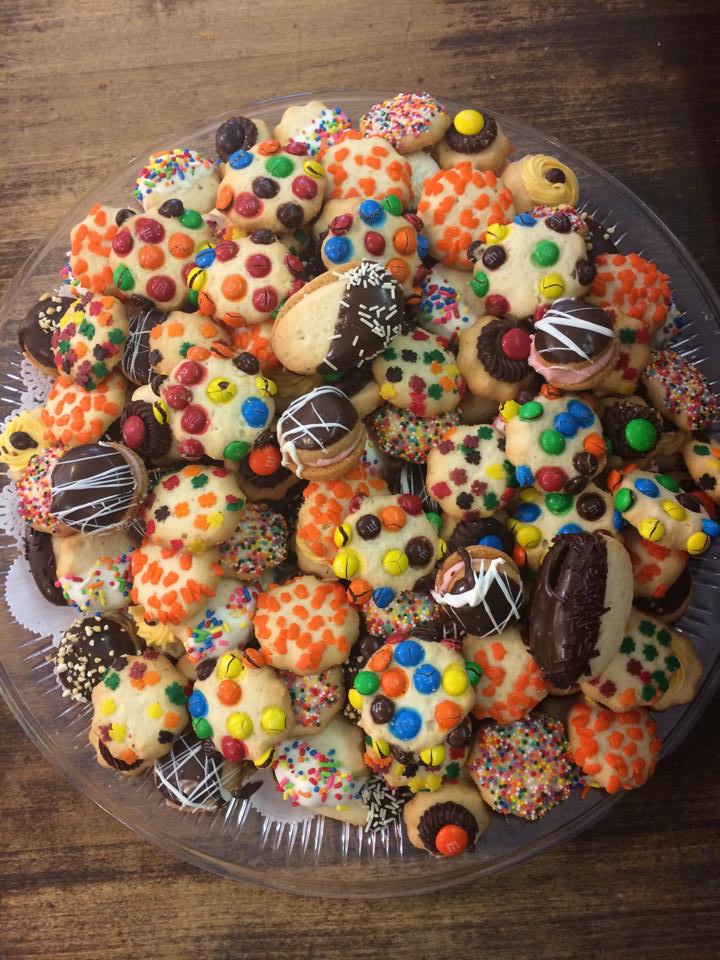 A delicious variety of our hand made butter cookies including mocha dots, raspberry dots, peanut butter dots, chocolate dipped raspberry sandwiches, chocolate dipped chocolate sandwiches, M&M star cookies and more!
2lb Assorted Cookie Tray ~ $41.50
Serves 25-30 (approx. 80 pieces)
3lb Assorted Cookie Tray ~ $58.75
Serves 40-45 (Approx. 120 pieces)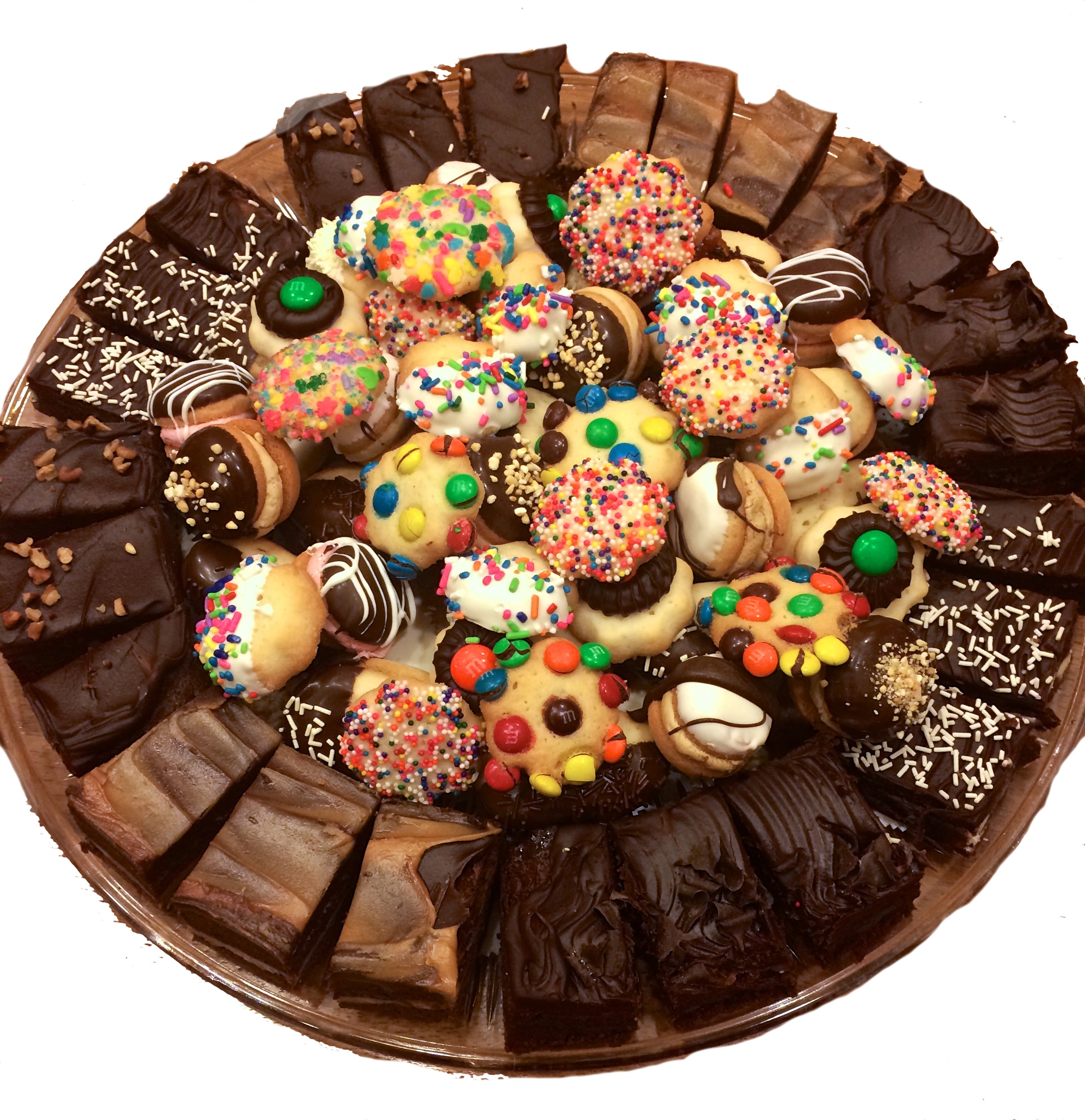 8 Brownies cut in thirds surrounding 2 lbs of assorted butter cookies
$59.00
This beautiful tray includes mini cannolis, mini eclairs, brownie diamonds, cheesecake squares, hello dollies, raspberry crumble bars, lemon tarts and small chocolate delights
Small ~ Serves 15 (40 pieces) ~ $51.50
Large ~ Serves 30 (80 pieces) ~ $99.00